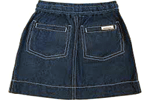 Mechanic In-charge
Envoy Group
খালি পদ: 01
চাকরির বিবরণ:
Major Duties & Responsibilities:
1. Responsible to oversee mechanical issues of all types of sewing machine at factory in coordination with factory maintenance staff.
2. Arranging new lay out machinery, folder, attachment, guide by the help of production in-charge .
2. Help the sewing line mechanic for machine repairing.
3. Insure the daily machine closing report.
6. Coordinate with floor in charge, Quality in charge, IE officer & Production manager.
7. Ensure Closing time operator must close all garments, before clean the machine
8. Ensure after cleaning the machine, operator should keep pics of paper under the presser foot to understanding the oil leaking from needle movement area.
9. Next day morning Operator / Supervisor will show that paper to line mechanic if oil found top of the paper. If oil found, mechanic will try to control the oil supply & Mechanical in charge will maintain the record & closely follow up.
10. Any other job assigned by his/her superior or Management.
Employment Status
Full-time
Workplace
Educational Requirements
Experience Requirements
Job Location
Gazipur