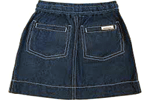 Product Safety Officer
Envoy Group
খালি পদ: 01
চাকরির বিবরণ:
Company: An export oriented reputed Oven Garments Factory
Job Location: Ashulia, Dhaka.
Job Context: The applicants must have experience in product safety-related works in any reputed woven Garments Factory. The key skills required for the position of Products Safety officer who ensure and update Technical Audit documents with the ability to read and analyses the technical documents with related CAP for Technical Audit requirements.
Job Responsibilities:
• Conducting research to evaluate safety levels for products.
• Evaluating potential health hazards or damage that could occur from product misuse.
• Participating in the preparation of product usage and precautionary label instruction.
• Recommending procedures for detection, prevention, and elimination of physical, chemical, or other product hazards.
• Assessing risk and possible safety hazards of all aspects of operations.
• Creating analytical reports of safety data.
• Inspecting production equipment and processes to make sure they are safe.
• Ordering repairs for unsafe and/or damaged equipment.
• Conducting Visual and measurement tests on garments products.
• Document maintaining of Quality Control formats and set benchmarks.
• Maintaining Buyer COC on "Product Safety Rules & Regulations (PSR)" also evaluate.
• Ensuring "Needle Control System" as per (PSR).
• Ensuring the Technical audit/evaluation and preparation of Correctives action plan
Key skills required:
• Always striving for a Quality Right First-Time approach, proactive in calling out prevention measures, and engaging the right party for timely action.
• Be a problem solver, and solution provider, and be readily prepared to tackle problems upfront.
• Identifying root causes of quality failures, and driving for continuous improvement plan (CAPA) in production.
• Able to work under pressure and complete the task within a preset time frame.
• Good Communication skills in both English and Bengali.
• Familiar with AQL standard of Inspection.
• Knowledge of Documentation and Analytical Skills.
Employment Status: Full-time
Educational Requirements: Minimum Graduation or equivalent Degree.
Experience Requirements: At least 3-4 years.
Salary: Negotiable
Compensation & other benefits: As per the Company policy.
Send your CV at: billah@envoy-group.com